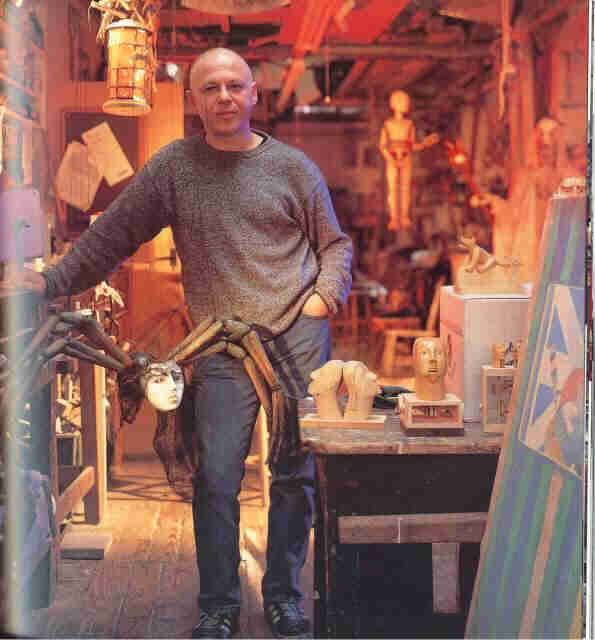 Read about me in Crafts Magazine Nov. 87

Here I am in the Little Angel Theatre's , London workshop.
As well as the work for Little Angle Theatre, I have also made puppets and scenery for productions in Young Vic, RSC , Theatre de Complicite, Theatre Rites, and Treasure Trove Puppet Company
I split my time between work on Automata, Puppets and carved non-moving figures and teaching. My work is exhibited nationally and internationally.